This is honestly a long time coming. Nu'Est is a group very close to my heart- they're the group that made me a kpop stan! So, how about we learn more about this group of talented boys!
Song of the day : Mistake by Drug Restaurant
This is Nu'Est (뉴이스트)
Acronym meaning: New Established Style Tempo
Debut: March 15, 2012
Debut Song: FACE
Latest Release: Love Paint (Canvas)
Group Members: Aron, JR, Baekho, Minhyun, Ren
Label: Pledis Ent.
Awards: Arirang's Super Rookie Idol (2012), Migu Music Awards Best Potential Group (2105)
Fandom Name and Color: L.O./\.E (pronounced like love) and Neon Pink
FACE:
---
---
Members
Aron
Real Name: Kwak Youngmin
Birthdate: May.21.1993
Height: 176 cm (5'9″)
Hometown: Los Angeles, California
Fun Facts
Aron is close friends with other LA idols, like Amber
Despite years of Japanese promotions, he still claims he can't speak the language well, at least compared to the to the other members.
He has two tattoos, one on his back and one on his ribs
What I love about Aron: His personality is what really makes me love him. He is very quirky, and some of the things he says make you question what happening in his head.
But he isn't exactly hyper either. He's actually pretty laid back, and has that LA bro vibe to him. He really is just a fun person to be around
Aron at his Best:
---
JR (Junior Royal)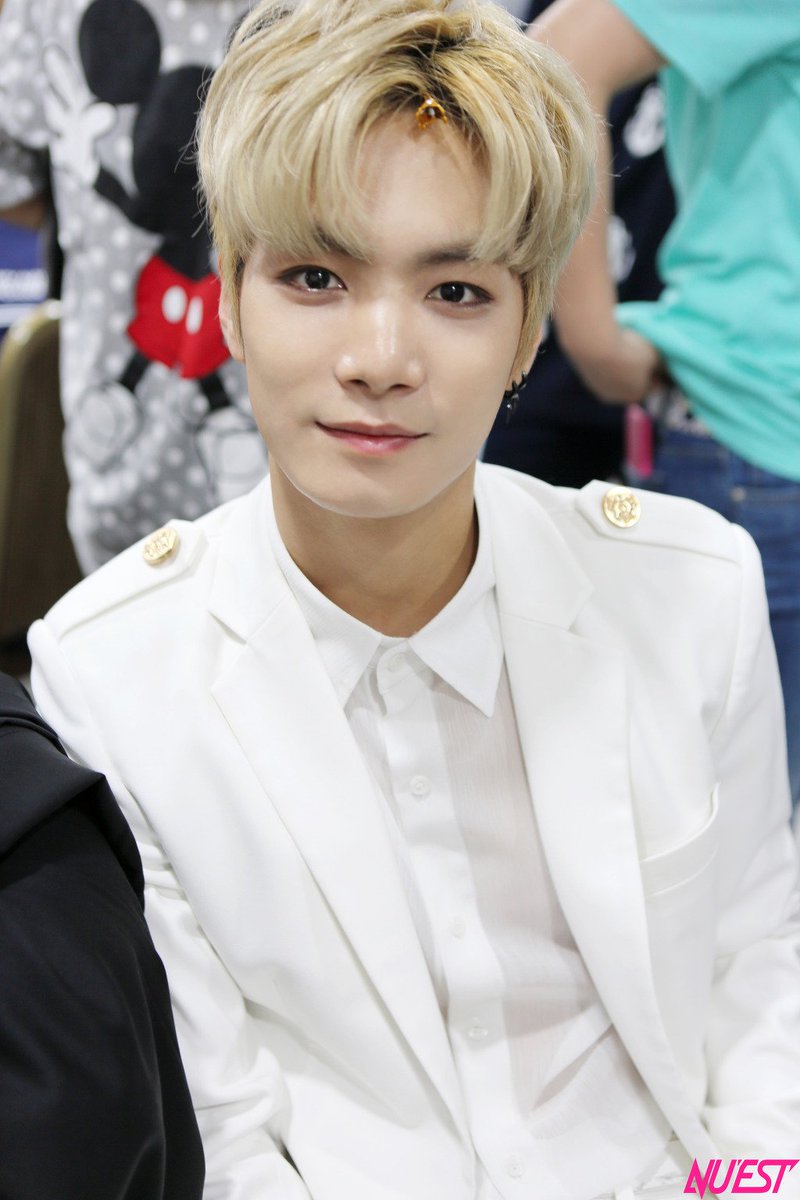 Real Name: Kim Jonghyun
Birthdate: Jun.8.1995
Height: 176 cm (5'9″)
Hometown: Kangwon-do, South Korea
Fun Facts
JR is the biggest otaku. He is a huge fan of Pokemon and One Piece and the members often make fun of him for it.
After being on Contest show, Produce 101, he is remembered as the Nation's Leader.
Why I love JR: He is so hardworking. He is one of the few leaders in kpop I feel truly takes his role seriously. He works super hard to not only to further his own career, but the careers of his members. He cares deeply about everyone in his life and wants the best for everyone.
JR at his best:
---
Baekho
Real Name: Kang Dongho
Bithdate: Jul.21.1995
Height: 175 cm (5'9″)
Hometown: Jeju-do, South Korea
Fun Facts
Beakho practices Kumdo ( a type of martial art using swords ) and has been practicing for years
One time, he was trying to cut carrots with a knife, but it wasn't working out, so he tried using his sword instead
He has three tattoos, two on either side of chest and one on his right forearm.
Why I love Baekho: His smile! He comes off as a tough guy, but in reality, he's very sweet. He also has a playful personality and plays tricks on members all the time (aka Just Minhyun).
Beakho works hard not only to improve his voice, but his song making skills, and thats what really makes Nu'est a stand out as a group.
Baekho at his best:
---
Minhyun
Full Name: Hwang Minhyun
Birthdate: Aug.9.1995
Height: 181 cm (5'9″)
Hometown: Busan, South Korea
Fun Facts
In love with Iron Man and Optimus Prime gaining himself the nickname Optimus Prince
He made the top 11 in Produce 101, and will be promoting with them until December 2018
What I love about Minhyun: He's the perfect boy. Honestly. People describe him that way all the time. Sweet, quiet, and mature, he is someone that catches jsut about anyone's attention. Even is voice matches his pesonality, sweet and soft.
Not only that, but he is humble. Very humble. He never brags about looks or talent, and tells his members to do the same. He is thankful and happy with whatever happens, and is willing to fight for what he believes in.
Minhyun at his best:
---
Ren
Real Name: Choi Minki
Birthdate: Nov.3.1995
Height: 178 cm (5'10")
Hometown: Busan, South Korea
Fun Facts
Ren once modeled skirts for a Chinese clothing brand and everyone was proud of his bravery in showing his androgynous style.
He really has no filter, and his members has had to stop him many times form saying something inappropriate.
What I love about Ren: I can talk about Ren forever. I love everything about him. He is so playful. He loves to be extra, be loud, and in general make other laugh. He different from other male idols and enjoys taking care of his skin and exploring fashion and loves to teach others what he knows.
Beside that he so undeniably himself. His androgynous style makes him stand out in kpop and he embraces his femininity fully. He doesn't care about what others say about it, and stands strong despite being slandered publicly for it.
Ren at his best (HE IS SO IN HIS ELEMENT  HAHA):
---
Songs Time!
(Ultimate Intro to Nu'Est Playlist)
Other Title Songs
The Song that got me into kpop
Secondary MVs
My Favorites
Ballads
Other songs to check out
---
What makes Nu'Est special?
Ah, where do I start? This is the group that made me a fan of kpop so of course they are very close to my heart.
They are very talented. Minhyun and Baekho both have very strong voices, JR and Aron are both talented and unique rappers, and Ren is constantly getting better and his singing has greatly improved.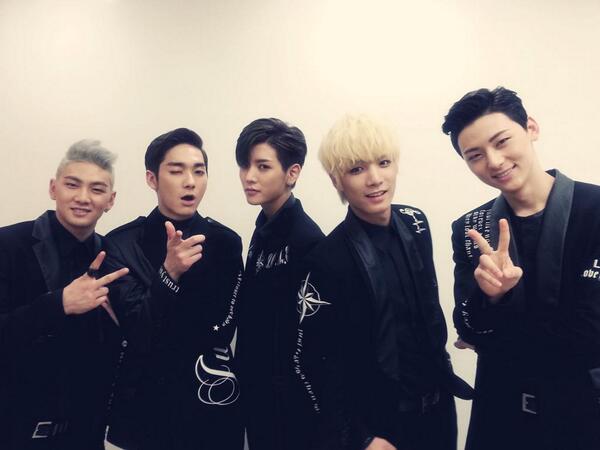 But the thing that makes them super special to me is there personalities and hardworking attitude. Each member is always so positive despite constant difficulties. They have never stopped working hard, even if there was no appreciation for all they had done.
At first, I was upset with the fact that they were going on Produce 101, a show meant for unknown rookies. However, it has gotten them so much attention, and people are finally appricating them and thier music. Its great because they deserve the world.
They opened me up to so many new things. I had never thought that a ballad could include a rap and still be beautiful and emotional as they did in One Kiss. They are special, unique and and all around good people and I love them for that.